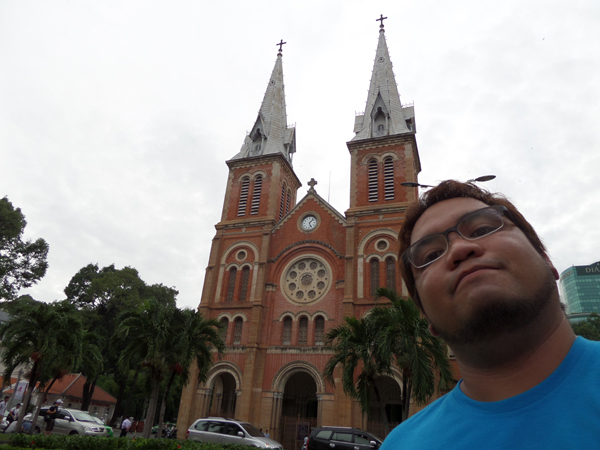 Dear Saigon,
To borrow a line from a popular song, "I know I loved you before I met you." I don't know how or when it all started. It felt like you're pulling me into your warm embrace, calling me in a language that only my heart and soul can understand. Maybe it all began during my toddler years, adoring an international singer who had a lead role in a play that depicts a part of your history. Maybe I was in my teen years, watching a local show in our country that showcases the sights and sounds you can offer to anyone. Maybe I was in my high school years when I got to study Asian history and discovered the wars you have experienced, whether against other nations or amongst your people. It must have been very painful for you, much more painful than the scars of the past in my heart. Perhaps that's the reason you attract me, a story of pain that is now on the road to healing. I want to see your scars before they completely heal and disappear, because I believe that beauty isn't about having perfect, flawless features but one with imperfections and scars that reflect the struggles experienced and survived.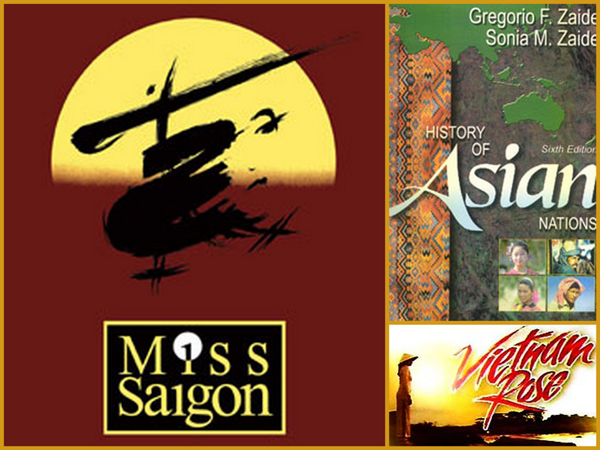 I believe that…
the more I understand your scars, the more I can understand you, Saigon.
And the more I understand myself with my own scars as well as the lessons I should bear in mind for my future self.
I never expected to actually heed your call, Saigon. It has been years since I knew you and I haven't thought much about it. But one day, I suddenly had the urge to go — even without an airline's promo fare, even without a companion, even if you actually speak a language that's so far in likeness to my own, and most of all, even if I haven't left my country ever. I just felt that urge to go, and no one would be able to stop me… or would dare stop me. Armed only with some helpful tips on potential scams I might encounter while in your embrace, I went out of my box to jump on you.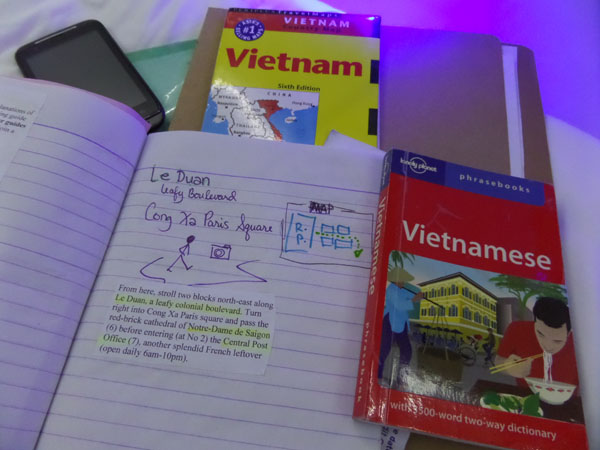 And so, I did get to see you. With nervousness of what I might meet, I inhaled deeply and told myself, "this is it." The first people I met gave me good impressions — too good that I felt that they might need something from me. But I can't be a judge to that because I can't understand your language and culture well enough.
I had my first taxi ride through a voucher on my way to my hotel, and I was very nervous because it was not from the company I wanted. I heard about taxi scams and cyclo scams and when I rode this taxi with an unfamiliar name, I was preparing for the worst. But it turned out good, the driver was cute :-p and he has a sweet voice, at least for my ears. We had conversations despite the fact that he can only speak little English and I can't speak and understand Vietnamese well. Much, much thanks to the imperfect Google translation results on his phone, we had a bit of awkward moments. In the end, the ride was a pleasant one for me, defying the negative image that has been formed in my mind about taxi scams in Ho Chi Minh City.
Saigon, words are rampant on the web about tourists not coming back to your due to some of your people's deceiving schemes on tours and street food. They rip tourists off by commanding high prices on foods and robbing them off in cyclo tours.
Saigon, please don't let the dishonesty of some of your constituents ruin the beauty and mystique that you can offer.
Let your people understand that honesty will always be the best policy, and that if they are more honest in their transactions, they can double or triple their earnings because tourists will recommend them to other travellers.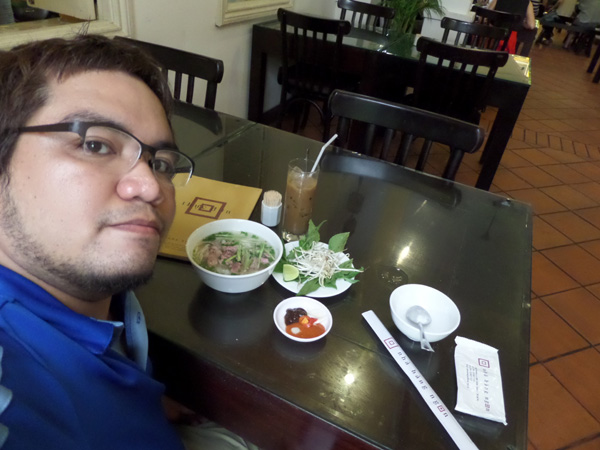 Saigon, your people are generally friendly. Perhaps it's because they are not strangers to the foreigners like me who come to you. They are helpful despite the fact that their English accent is much different than mine and that I have a hard time hearing with my ears. I experienced first-hand the patience of your people, especially with that very awkward and long incident with the mobile phone shopkeepers where the language barrier was so hard to break to the point that I have to take out my phrasebook from my bag and squeeze the little knowledge I have about the Vietnamese language and speak in a different (funny) accent or with a wrong pronunciation, running the risk of being laughed at. But it was okay. It was a learning experience — a humbling one that made me realise how hard it can be to be a solo tourist in a foreign land.
I guess my holiday wouldn't be personally enriching as this if I didn't experience awkward scenarios along the way.
My dearest Saigon, thank you for the chance to personally know a friend who happens to know you since the time he was born. He had shown me more of you in ways that I will never have the chance to do alone. I'm so grateful for him for showing me around despite his busy schedule.
And "thank you's" are not even enough to express how truly grateful I am that he spent a little of his time for me.
And most of all, I guess even for a short time, he somehow eliminated the loneliness that I may be denying while doing the solo journey.
Your structures are full of reminders of your past but with growing signs of adaptation into the modern world. I marvelled at the architecture and park designs that the French has left you. You are truly worthy to be called "Little Paris." I am at awe as I behold the interior designs of your buildings. I know, Saigon. That you'll be on a fast track, with all the real estate developments currently ongoing, I am sure that your city will prosper much faster than those who have left you behind. Perhaps you will surpass them, especially my country's cities, in terms of prosperity.
But please, Saigon, don't grow up so fast.
Let me have the chance to come to you over and over again, and saturate my wonderment with the amazing things that the remnants of your past can provide. But if you do grow up real quick, please don't forget your history and may you preserve or restore whatever heritage you have.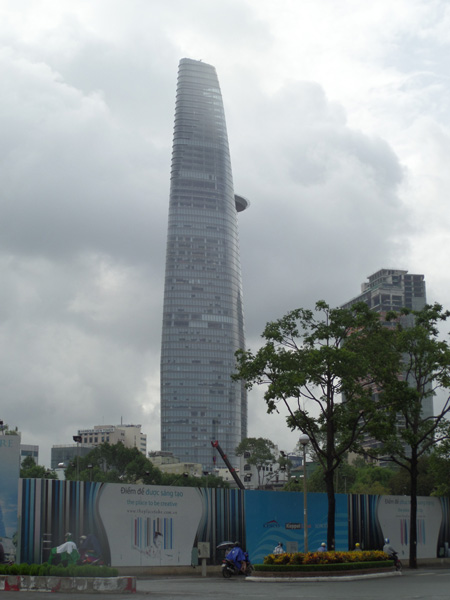 Being in your various landmarks that reflect the struggles and victories of your people are truly a humbling and inspiring experience. There's an atmosphere in each one of them that throws me into the past, making me feel the pain in your struggles and the joys of your victors, much more intense than the struggles and victories of my broken and ever-learning heart. I may have not experienced a war, and battlefield stories may amaze me, but being in ruins and seeing remnants of a war had truly opened my eyes to the reality of the struggle and pain of many people in the past. And your victories… they're all inspiring and I share your joy. What amazed me even more is learning about how your people have defended you against your invaders, attacking metallic tanks and planes with indigenous weapons and brilliant tactics as well as…
the elaborate Cu Chi tunnels, which deserve to be one of the magnificent man-made wonders of the world!
Saigon, people may not know you well, but I am sure that if they get to know you more, they will be as amazed as I am. Saigon, you reawaken The Prince inside me who longs to defend his territories from his invaders. You inspire me. Big time!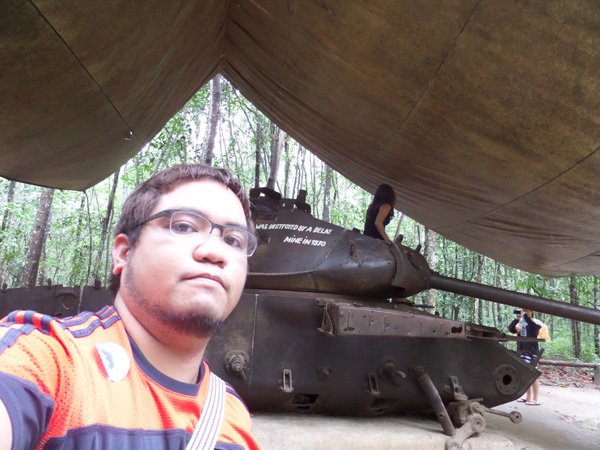 Your streets are notorious all over the web for being so chaotic, but for me, as I experienced them, I love them! I enjoy them!
Chaotic Harmony, that's how I can describe Saigon's road traffic.
I don't remember if I made the word up or someone told me that before.
Chaotic Harmony. Your street may look really chaotic buy if you look at it closely, nobody gets hit, or almost hit that involves sudden screeching of tyres and exchange of curses.
Chaotic Harmony. Oh how I love to say the phrase over and over again! Your road traffic looks chaotic but everything seem to fall into place, like a variety of nuts shaken in a can, like water flowing through pipes of various diameters.
Chaotic Harmony. And the best part of it all? You can't seem to hear someone angrily honking their horns, or someone cursing someone else, or someone overtaking someone then shouting profanities.
Chaotic Harmony. Saigon, I adore the discipline of your people despite the fact that someone's always going to be on the wrong lane, or a driver talking to his girlfriend over the phone while driving. Your motorists know how to give way. You don't even need traffic lights maybe.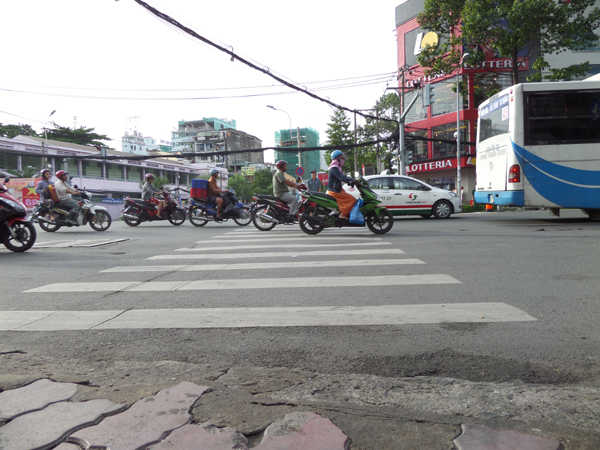 My Vietnamese friend always tells me that Vietnamese motorists are skilled and talented on the road. They can manoeuvre quickly and easily. And I can truly attest to that. Honestly, I almost got hit twice on the road and I felt the strong breeze rushing on my body and face when those happened. But it was generally because I jumped suddenly on the road. And I was still thankful for those incidents because…
if it wasn't a Vietnamese motorist, I know I would already be in the hospital.
So every time I cross your crazy streets especially on pedestrian lanes that bend in the middle of the road, Saigon, I am confident. Because,
I trust every Vietnamese motorist on the road.
I love the view of your city, Saigon. It's all a mix of heritage with a slow growth of modernity. But I know, Saigon, that you will just shock your neighbours with the sudden appearance of high-rise buildings as I can see some blocks being developed. Someday, or perhaps soon, you will have many versions of Bitexco tower on your land, but when that happens, I wish you still keep your heritage in tact not just for the tourist to see but for your children's children to truly understand your past.
Because by truly understanding one's past, one can attain peace in moving on and in living the best life ever in the future.
Saigon, I don't mind seeing your electrical posts overloaded with wires. They may be an eyesore but you're still advance in so many ways especially compared to where I came from. Your mobile internet alone is far more superior from what I have experienced in my entire life — around 300 times more superior. I truly appreciate the importance of having a fast, reliable mobile data across your city — a functional map that helps you when you're lost, an online translator when you need to communicate in a foreign country, a chatting platform that lets you connect to people even if you don't have their numbers — all in a quick move that will not drain your phone's juice. Saigon, I wish your network companies and any other business entities don't learn greediness to the point of deceiving their customers. I wish they remain in good service to your people.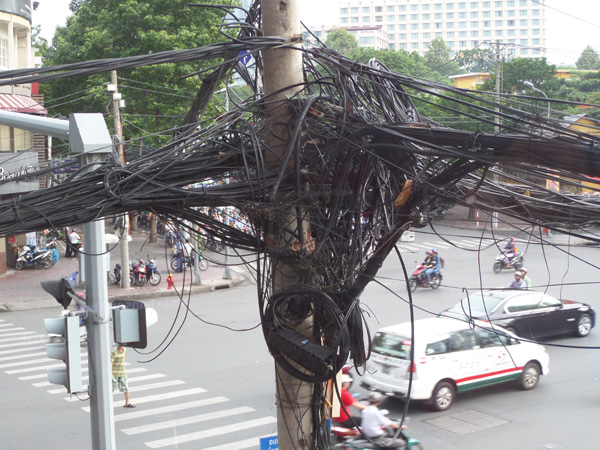 Perhaps one of my greatest regrets is that I didn't indulge on your street foods, which many people I know would recommend. But the truth is I was never a food traveller. I haven't tried them not because I don't want them but because I know the stories of scams done by your street vendors when dealing with foreigners — overpricing or not completing the ingredients. I guess I was just too scared to do it alone — with the language barrier and my inability to take in information quickly. But thanks to a friend, the one I previously mentioned to know you a lot since he was born, I got to taste some of what you offer on the street — the sugarcane juice, which I find so orgasmically delicious, and the beef testicles, which I never thought would be eating on a cup. Other than those experiences, I end up in your fastfoods — Asian fastfoods, that is. Except Jollibee, of course!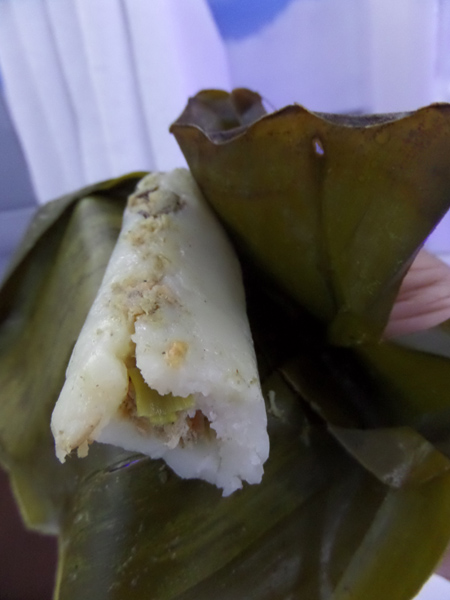 What I truly appreciate about your foods is that they're all healthy, even in fastfoods! A piece of lettuce, slices of tomatoes, a veggie chicken and a lot more! I admire how you break the convention that fast food establishments only offer unhealthy meals. Yes, you made it clear that fast food places can offer healthy foods, too!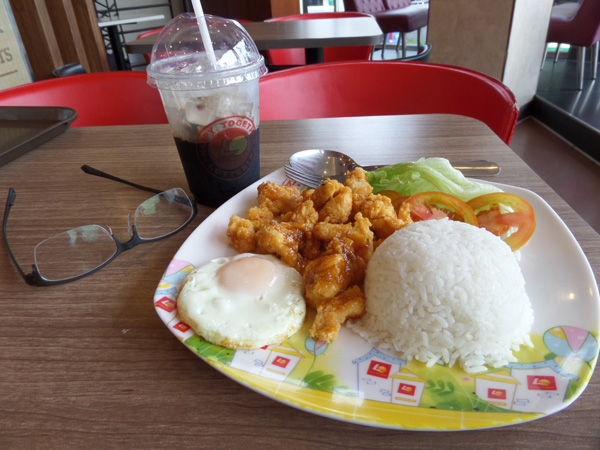 You are truly a shopping Mecca, at least for me, Saigon. I was so thrilled with the many souvenirs you have to offer to the point that I exceeded my shopping budget by more than 2,000% in one destination alone. I just couldn't resist — old and new postal stamps, postcards featuring your old self, trinkets, scarves, shirts, bags, coasters — but I can't just buy them all. You have so much to offer, and
I am definitely coming back, Saigon!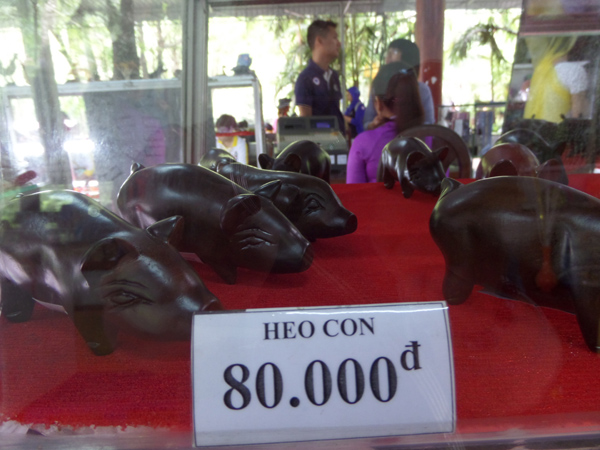 And speaking of coming back, I had a very hard time accepting the fact that I have to leave you first. Within 24 hours before I left you, I couldn't count the many times I cried at the thought of leaving. I couldn't accept that I have to go. In some cases, I am unaware that I am crying. Only when I felt that I had a hard time breathing and with a heavy heart and my eyes seemed fresh as if it had been washed, these are the only times I realised that I had been crying again. Saigon, I never experienced this before. I never experienced suddenly crying just because I was going to leave the place.
Saigon, what did you do to me?
What did you do to me that made me cry so hard each time I remembered that I would be leaving you? I felt like I still have so much to experience with you, Saigon.
I fell in love with you, Saigon. Perhaps I have been so in love with you even before I met you.
Saigon, thank you for opening my eyes and my heart to what I truly desire.
Thank you for making me experience a culture that's different than mine, which somehow broadened my perspective.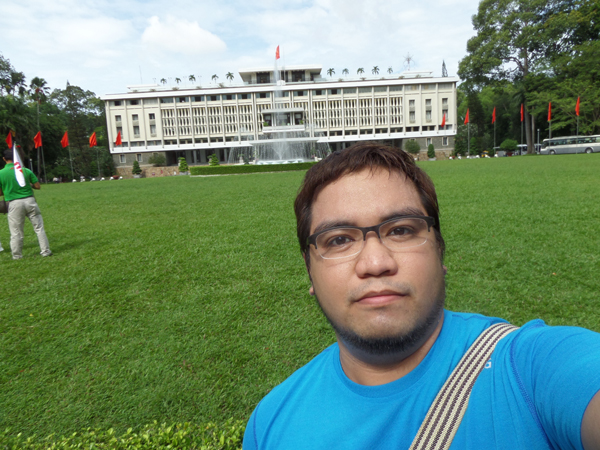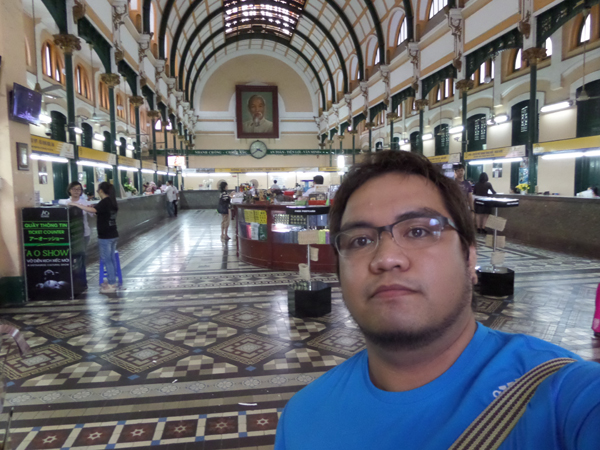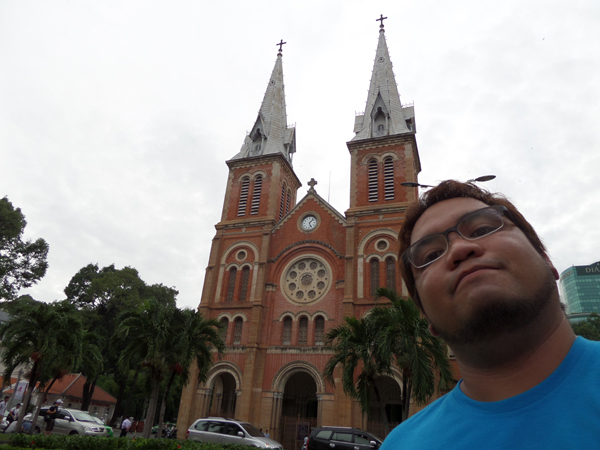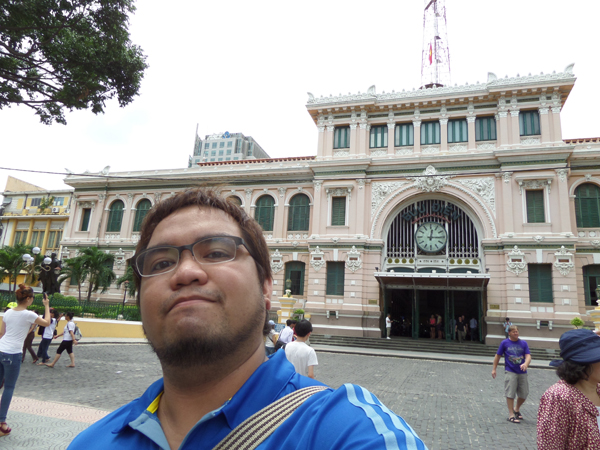 Thank you for this special, memorable experience — for making my first ever out-of-the-country travel, and a solo one, a journey that I will truly cherish for the rest of my life.
Cam on rat nhieu. Em yeu anh, Saigon.
Sincerely,
Ethan Llemit
aka littlePinoy