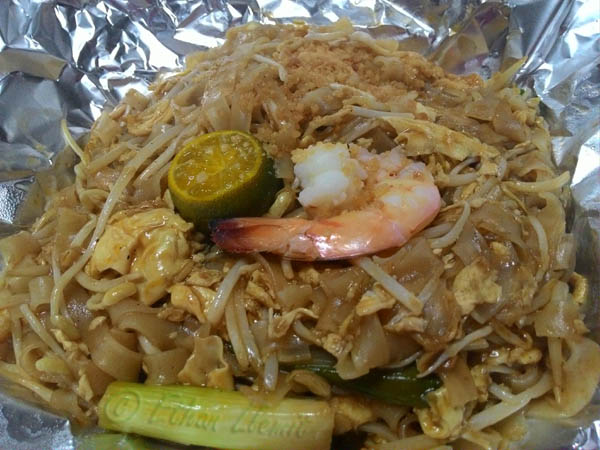 Oh my goodness! I finally found it. Thanks, Mae Krua Thai Cuisine, for authentic pad Thai that reminds me of my short days in Bangkok! *feeling extremely blissful*
I had been craving for the Thai noodle dish for a week already. I did had this noodle dish somewhere in Lahug during our pre-birthday celebration with Lengleng, but we were disappointed because the pad thai was sort of salty for our taste. I often jokingly refer to it as "pad pinoy" because it was a "Filipinised" version of pad thai. Haha.
But the pad Thai in Mae Krua restaurant in Cebu is highly recommended if you're looking for that authentic Thai flavour!
Lengleng mentioned that Mae Krua is the best place to go when you're looking for cuisines from Thailand especially the popular noodle dish because the chef (or was it the owner?) is actually Thai (but knows Cebuano now)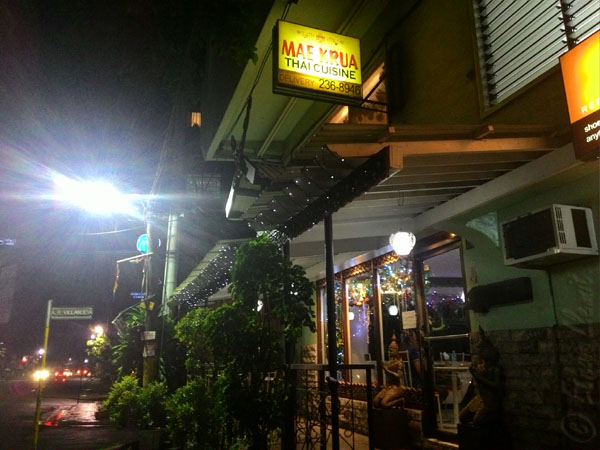 The Mae Krua restaurant in Cebu is located along F. Ramos Street. It's on the main road, so you won't really miss it. You can also order takeaway if you want to savour your Thai dining experience in your home (or in the office).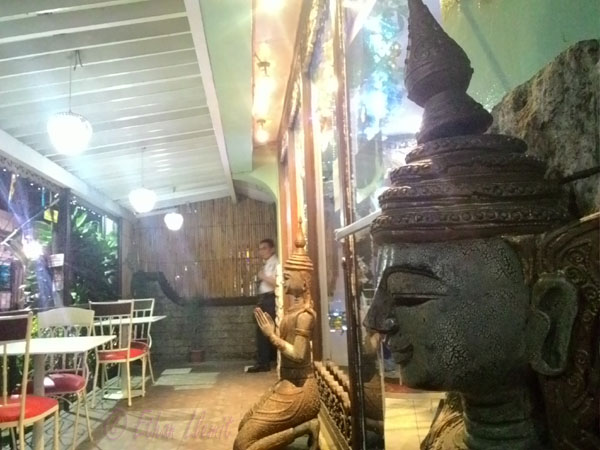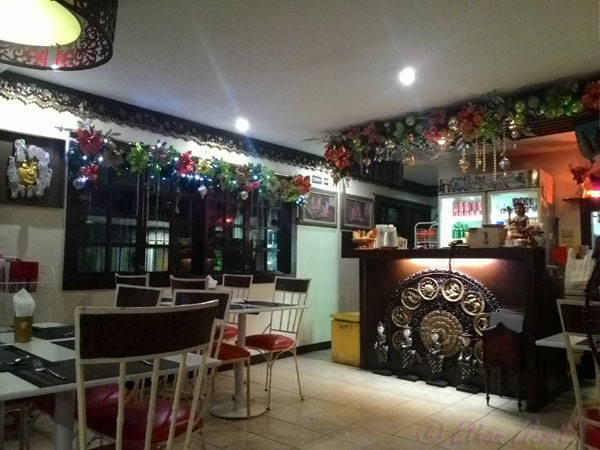 I didn't know why I put off going to Mae Krua restaurant for days despite being just near my place. But I'm glad I went there today!
Mae Krua offers a massive assortment of authentic Thai dishes. See Zomato's list of Mae Krua Thai menu here.
PS: I couldn't find the restaurant's official website or social media page. I don't know if there's one.
But for now, I am having my eyes on Pad Thai. I just can't get enough. The moment I had a chopstick-full of Mae Krua's pad Thai in my mouth, it immediately threw me back to the days I was in Bangkok. And I told myself:
This is it! This is how Pad Thai should be!
That sweet, tangy taste! I miss it so much, and Mae Krua nailed it!
Now I know where to go whenever I crave for pad Thai.
I had my order for takeaway, because I want to share this awesome noodle dish with my family. With its taste that's more than satisfying for someone craving for that real Thai flavour, Mae Krua's pad Thai totally offers real value for the money at 195 PHP for an order that's good for 2 people.
Words can't fully express how delighted I am to finally have my pad Thai noodle cravings satiated… more than satiated! So here are some photos of my takeaway instead. Enjoy!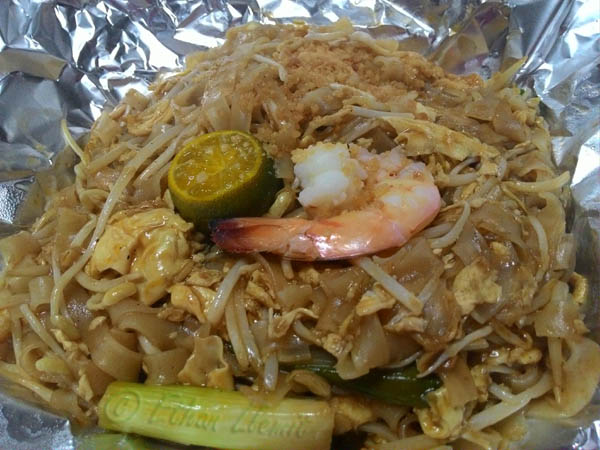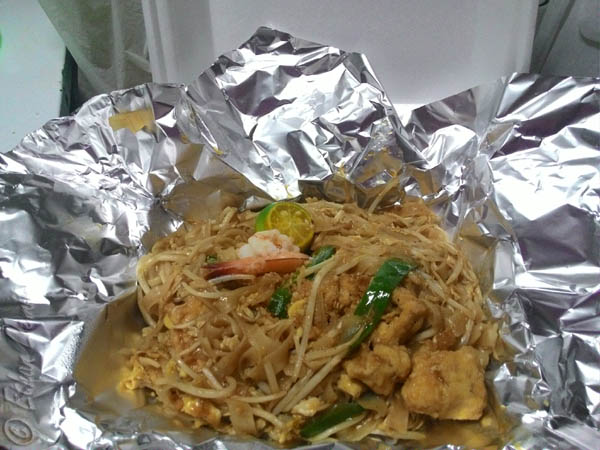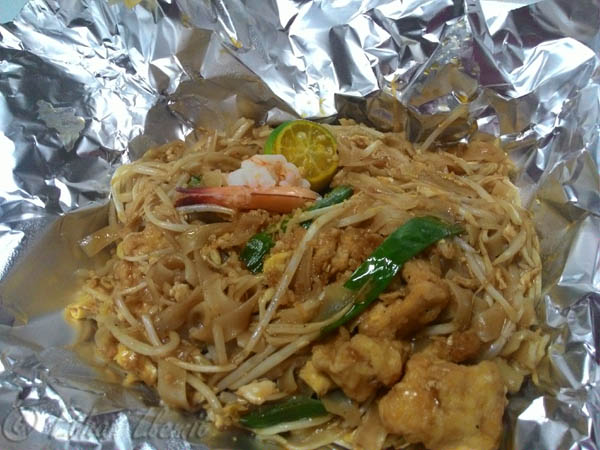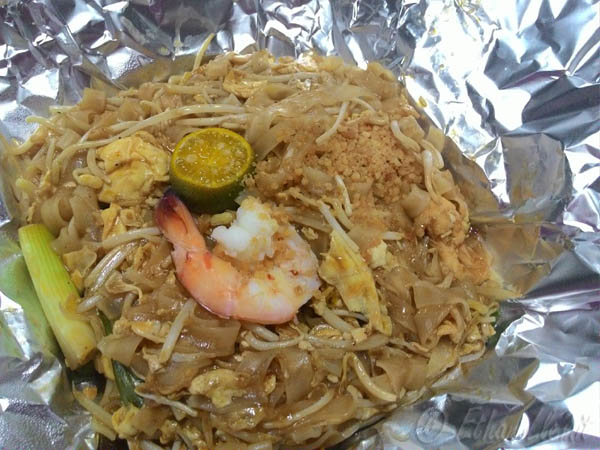 Mouthwatering, aren't they? If you're in Cebu City, visit Mae Krua right away!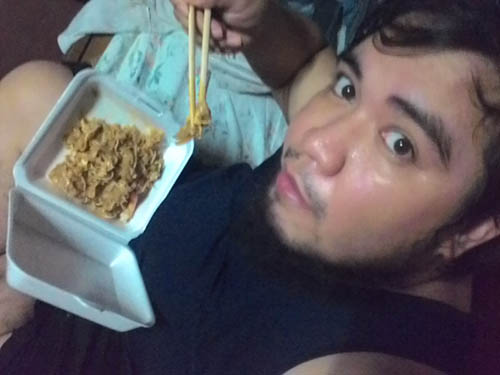 ---
Restaurant Details:
Mae Krua Thai Cuisine
80-F F. Ramos Ext.,
Ramos,
Cebu City, Cebu
6000 Philippines
(+63)(32) 236-8946
Open Hours: Daily from 10AM-09PM
---