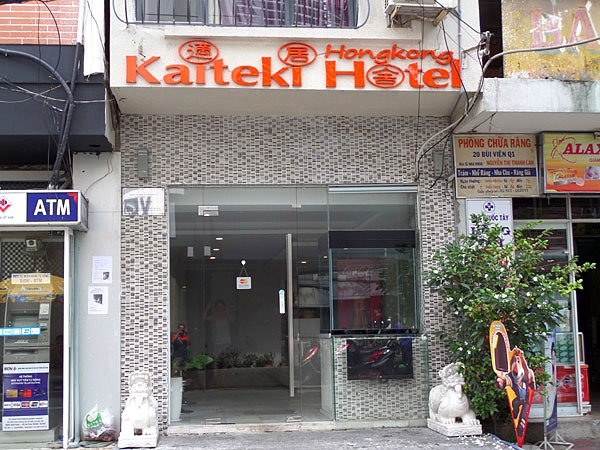 For a first-time solo travelling introvert making his first out-of-the-country trip at the same time, there are so many reasons Hong Kong Kaiteki Hotel is a great-value option for an accommodation in Ho Chi Minh (formerly named but is still referred to as 'Saigon'). This Japanese capsule hotel is a first in Vietnam and is definitely worth checking out.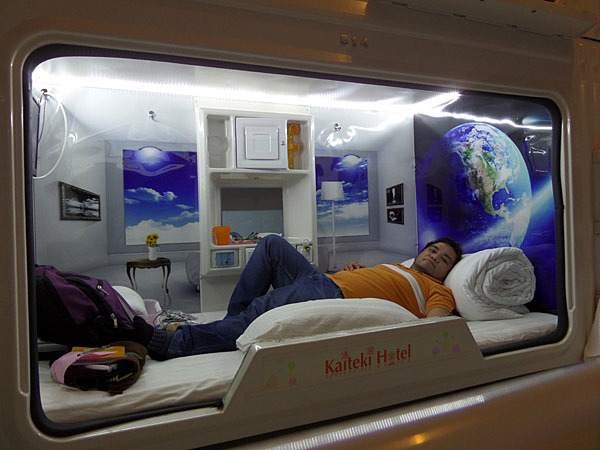 When I learned about this hotel while planning my solo Saigon trip (yes, this is my first overseas trip and a solo one also), I immediately wanted to book a stay. I've considered other establishments but the curiosity of sleeping in a sleep capsule is too strong to ignore. So after a bit of consideration, I booked a stay.
Here's my review:
Disclaimer: I stayed in the hotel over a weekend in one of the sleep pods in their Business Capsules, so this review will essentially reflect the experience I had with such category. There are other accommodation options in this hotel, including Economy Capsules as well as the standard hotel rooms.
A Strategic Location
The hotel's location is ideal for people who just want to explore the popular spots in HCM while still staying close to fellow travellers. Located at 22 Bùi Viện, Phạm Ngũ Lão, it's a walking distance away from the so-called Backpackers' District where you can hang out at night and meet fellow tourists.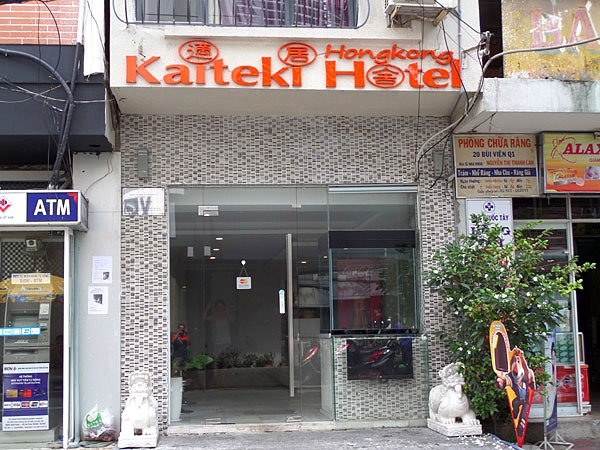 I read reviews that the hotel has noisy rooms especially because a disco bar is just beside it. While it's true that there's a bar, I didn't actually experience the noise. But I guess it was because I stayed on the 5th level.
The only bar-related disturbance I encountered perhaps is when my cute Australian roommates came back to the room drunk and one of them threw up on the balcony and unto a hotel staff's motorbike. Waaaah! But it doesn't matter to me though considering that I have seen crazier scenarios.
Value for the Money
The hotel rates can seduce a budget-conscious traveller like me. At a price of around 8USD for the Business Capsule (rate is at the time of booking), you already have the basics of a good accommodation. Of course, sleep pods in the Economy Capsule are cheaper while the Standard Rooms are pricier.
So if you are planning to explore Vietnam's largest city for most of the day, the sleep pods are a practical choice for you — having a good bed to rest in after a day's worth of tiring yet memorable adventures.
Reminder: There's a 3% additional charge if you check in with your credit card. The same extra payment is true when you use your card in some shops across the city.

Basic Amenities for Travellers
As mentioned earlier, the hotel capsule is great for travellers looking for basic accommodation. This means that Kaiteki provides its guests with the basic stuff that any travelling individual needs — at least that's what I noticed when I stayed there.
Upon check-in you'll be given a set of toiletries with a towel and a toothbrush. All other stuff including shampoo, liquid bath soap, toothpaste and tissues can be found in the common bathrooms, but don't expect them to be laid out neatly like those in standard hotel rooms.
TV remote and headsets (to conveniently operate the TV inside your personal sleep pod) are available upon request.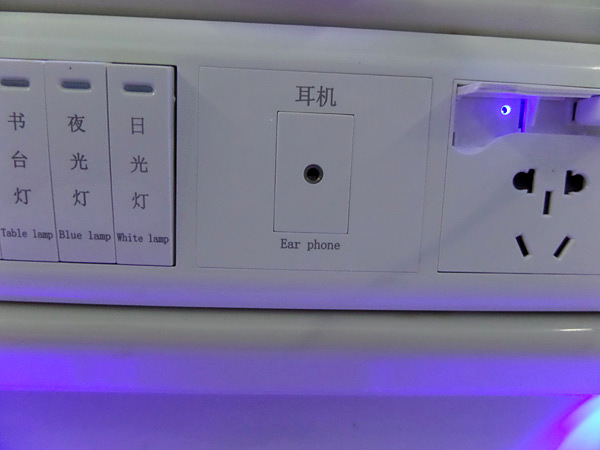 I wish they have hot-water showers though, but I did not ask the hotel staff how I could enjoy one or if they have those.
No-Frills Hotel Facilities
Kaiteki's facilities are very basic, which should be fine if you're just looking for a cosy place to sleep as well as a safe place for your stuff as you explore the city for most of the day. You will essentially have a small cabinet (lockable with a key) inside your sleep pod for your valuables, and a larger electronically locked one (located outside your pod) for your bigger items like rucksack and clothes.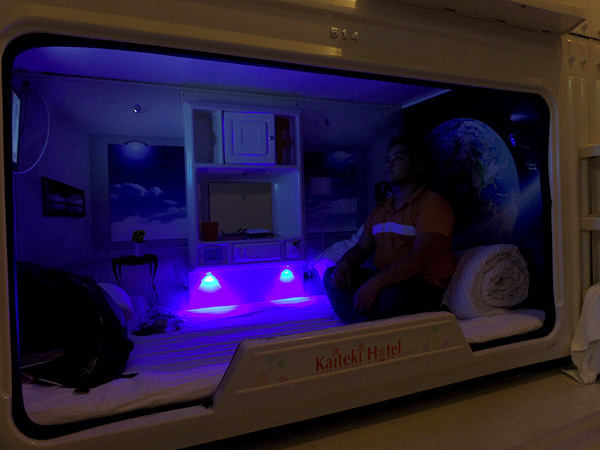 The capsule areas are like hostel rooms where you can meet and socialise with fellow travellers. You'll still be maintaining your privacy if you have to — thanks to the sliding covers that you can raise or lower as deemed necessary, giving you the opportunity to get butt naked while changing clothes especially when you're in a hurry.
I recommend booking one of the sleep pods in the Business Capsule, because they're spacious and worth the excess charge compared to those in the Economy Capsule. Especially when you're claustrophobic, you might not want to opt for the Economy sleep pods because they are only open on one of the smaller sides of the pods. The Business pods are open on one of the longer sides, making it easy for you to slip in and out of the bed.
Speaking of claustrophobics, the hotel has a small elevator so you might want to reconsider if you're on the "plus" side. The stairs running behind the elevator don't help either because they're narrower than the space inside the elevator. If there was another way to the higher levels, I wouldn't know because I did not ask.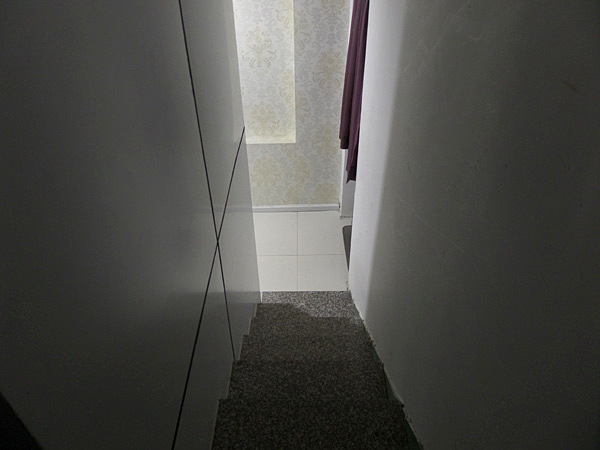 Helpful, Friendly Staff
Of course, the employees are factors in defining how great your hotel experience will be, and when it comes to Kaiteki, I must say that their staff are accommodating and friendly. Being an anxious solo traveller who's out of the country for the first time, I can't be grateful enough for the hospitality and the help that the Kaiteki employees had given that made my trip memorable and pleasant. Obviously, I will have questions about places and safety and transport tips, and the hotel's employees were there to answer my questions.
I should also give special thanks to Ms. Evelyn who was the hotel representative attending to my emails before and during the reservation/booking process. She was patient and helpful enough to respond to my queries and provide information.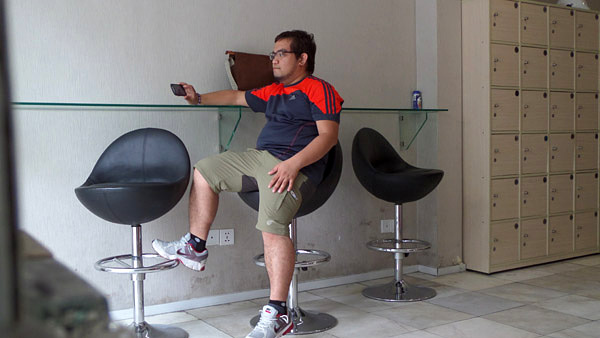 Will I Recommend Kaiteki Hotel?
Yes! I believe that this hotel can give great value to you also, especially when you're a shy solo traveller wanting to explore the city on your own. You could also interact with your roommates if you're craving for a bit of social interaction even for a short while.
I'm thankful to the people at Kaiteki Hotel for making my first ever out-of-the-country trip, and a solo one, a very memorable, heart-warming, hassle-free and pleasant experience.
Cảm ơn rất nhiều, Kaiteki Hotel! I'm looking forward to be back again.