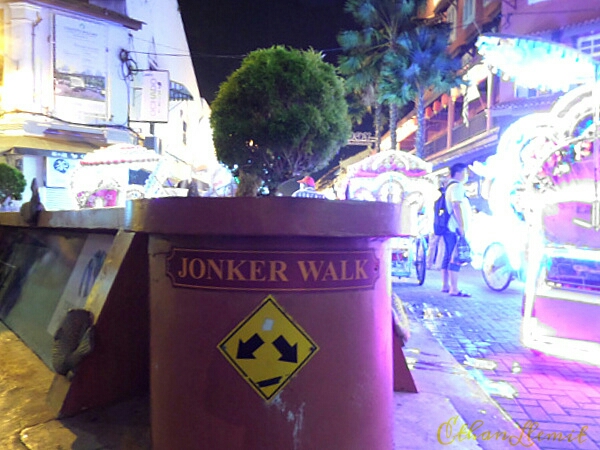 If you have to stay in Melaka, Malaysia, for a night or more, consider doing it on a weekend. Why? Because Jonker Street comes alive on weekend nights!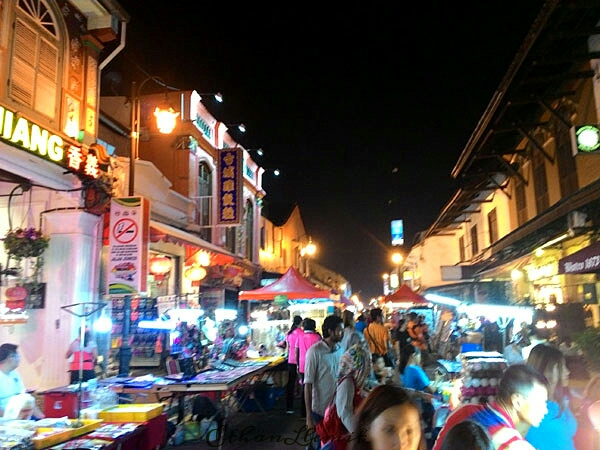 I arrived in Melaka at almost 11 PM, which gave me some time to rest for a while after more than 12 hours of travelling from Cebu.
I was so hungry, with breakfast as my last meal, so I decided I should roam around the city at night in search of something to eat. I knew the 7-11 convenience store was near my hotel, based on my Google Map research.
I also remembered that Jonker Street, the centre street of Melaka's Chinatown, is somewhere in the northwestern part of my hotel. So I thought of giving it a visit and see if it's safe to walk there at night. If not, well I would just go home.
I also remembered the towering Taming Sari, which i planned to visit the next day, was along the way. I thought it would be nice to check out how it looks like at night.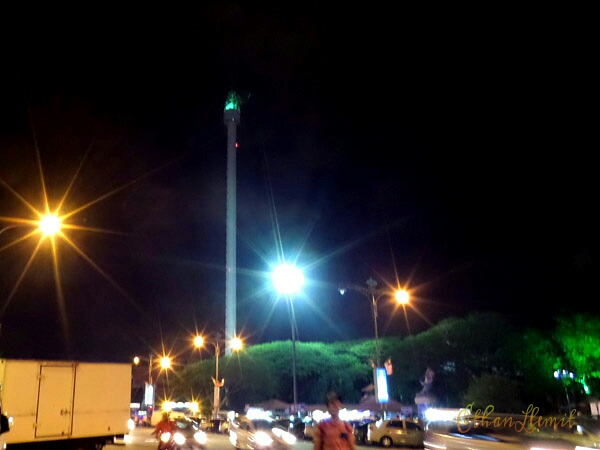 I wasn't wrong — Melaka is still alive at night! There was a bazaar a few huge blocks away where i dropped by to buy some power adaptors (to my delight!). The museums and landmarks are also along the way, so i had the chance to see how they look like at night. Interesting.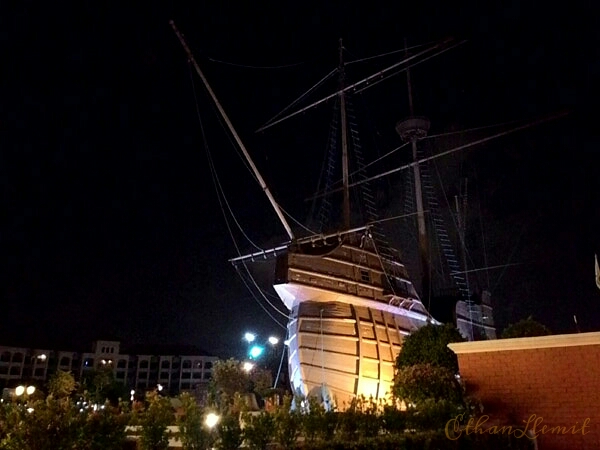 Jonker Street, also known as Jalan Hang Jebat, is just across the bridge before the Dutch Square. In a weekend night, it's not difficult to miss. Just find where the tricycles shine with their coloured flashy lights, cute stuffed toys and loud-speaker music (most often the soundtrack of Frozen).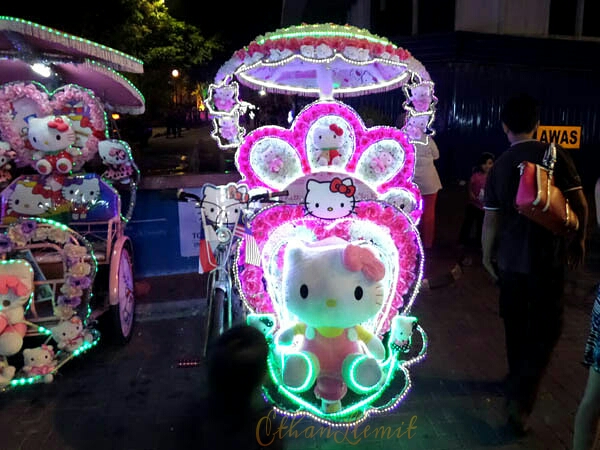 A Quick Weekend Night at Jonker Walk
I arrived a few minutes before midnight at Jonker Walk (the part of Jonker Street where the night market is, although they could be used interchangeably I guess). I was delighted to see that the area was still alive at that time. So I started exploring the area to see what foods I could buy.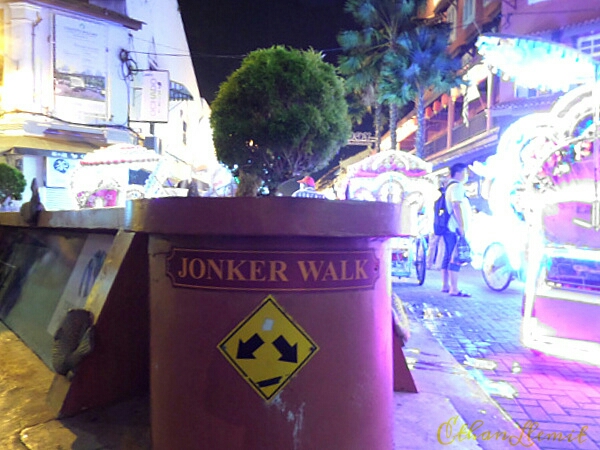 Well, there were iced refreshments such as coconut shake with ice cream at 4 MYR. But since I was famished, I need to eat something heavy like a noodle soup.
I was still able to explore the streets for a few minutes, and discovered jewellery, clothes, paper crafts, cooking ingredients and a lot more items for sale on the road.
I found the noodle dish I was supposed to have, but the place was crowded with people and there was a long queue. I'd rather go hungry, I thought.
Unfortunately, as if it was magic, Jonker Walk becomes suddenly silent at midnight. The place was festive full of lights and people but after a few minutes, it's like a dark spell has befell. I then realised that it was already midnight. Haha. So take note, be sure to visit Jonker Walk on weekends before midnight!
Luckily, the vendors selling coconut shake with ice cream was still open. So I ended up eating the dessert. Wow, my first food in Melaka.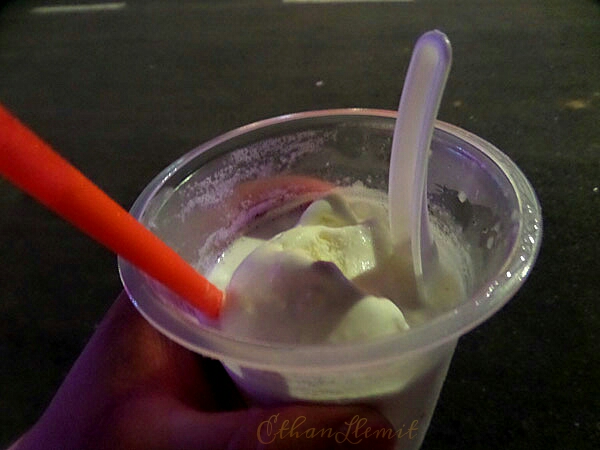 Daytime on Jonker Street
Although I have visited the area at night, I wanted to see how it looks during the daytime. Besides, it's the only place where I'm sure there are many restaurants and establishments selling food to go.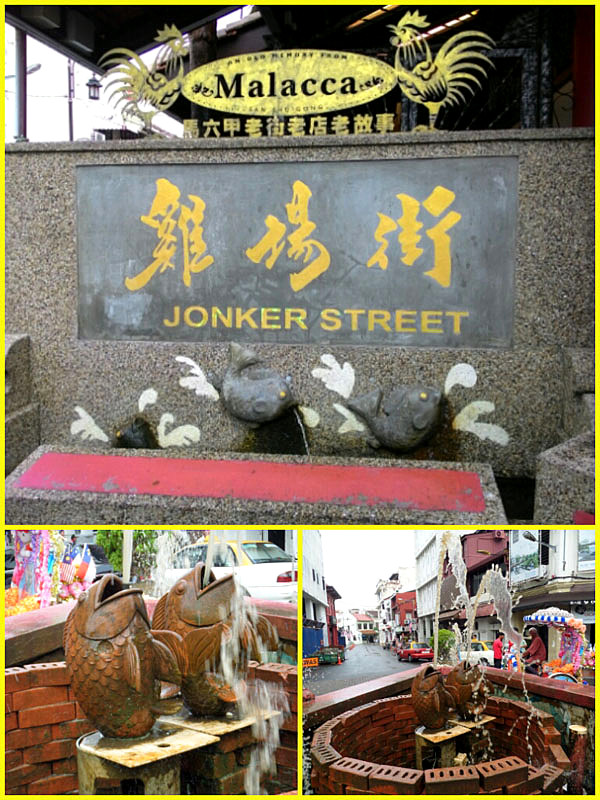 One of the most popular dining establishments on Jonker Street is Kedai Kopi Chung Wah where tourists line up for the well-known chicken rice ball. If you don't feel like waiting in a queue, there are other restaurants in the area offering Malaysia's finest at a low price such as Satay House and Famosa.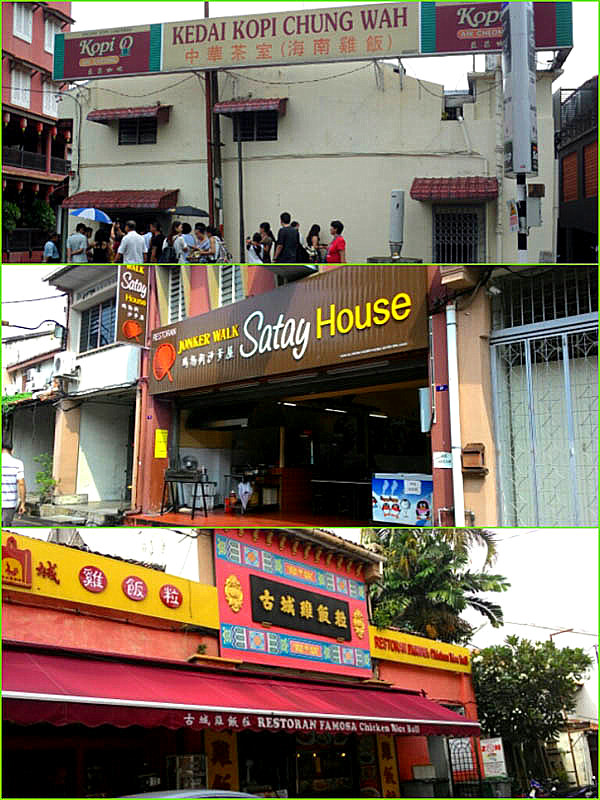 Shops of various kinds are aplenty on Jonker Walk also. If you're looking for sweet treats that you can bring home, San Shu Gong is the popular place to go. They offer a wide range of food stuff, including the famous durian cendol (sweets) variants.
There are even free samples of many products there. So just in case you want to save on your food tripping… (chuckle) I just tasted one sample though because they're mostly durian-based. My throat unpleasantly reacts to durian sweets.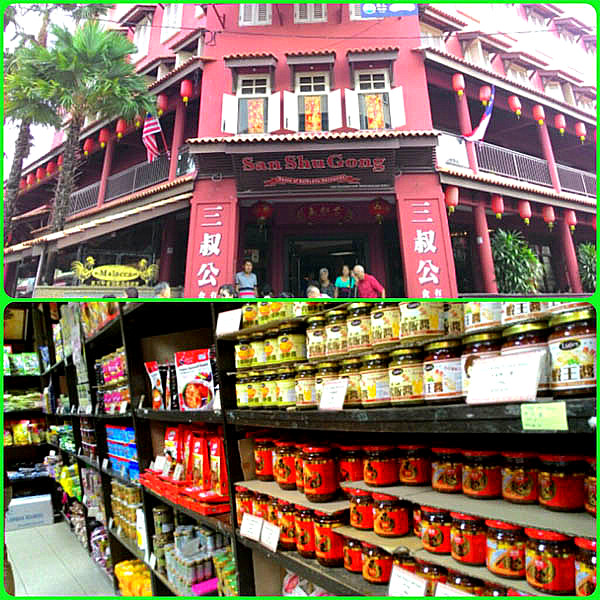 In the daytime, Jonker Street is just an ordinary street but still with a lot of people, especially tourists. Why not? Aside from dining establishments in the area, interesting retail shops are aplenty too. There are the usual clothing and jewellery stores. There are also art galleries, paper crafts and other unique, creative products for sale. Some of the establishments prohibit anyone from taking pictures though.
Parallel Streets
Make sure to check the adjacent streets that run parallel with Jonker Walk, namely Jalan Tokong and the main road of Jalan Tun Tan Cheng Lock. There are quite a number of interesting sights along these roads.
Jalan Tun Tan Cheng Lock
This road has many restaurants, cafes and museums. In fact, there are a few museum and a restaurant that I wanted to check out, but I abandoned my plans because the place looks like a residential area with rows of attached houses (these are Heritage Buildings though) and I have to ring a doorbell in order to get inside.
I wasn't feeling motivated to go in because I was walking solo (and sweating). But here are some establishments you might want to check (arranged from southeast to northwest):
Baba and Nyonya Heritage Museum – museum where you can find the local history of Baba-Nyonya or Peranakan (ethnic Chinese-Malays) in Melaka. Also referred to as the Baba Nyonya Heritage Museum
Straits Chinese Jewelry Museum – explore beautifully crafted jewellery of the Baba and Nyonya culture. Tour guide available.
The Baboon House Рcharming caf̩ offering gourmet burgers and coffee. No photography allowed inside.
The (white) Dutch House – a beautiful white house :[p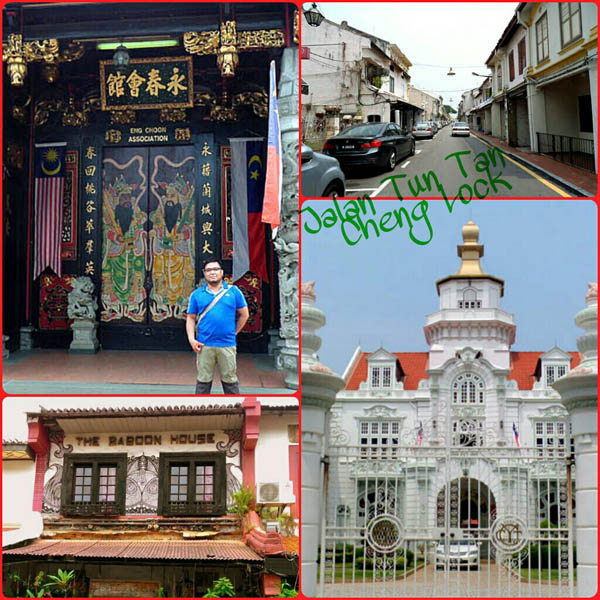 Jalan Tokong
The most interesting thing (and probably the most amazing) about this road is that you can find worship buildings of three major religions — Islam, Hinduism and Chinese (2 temples)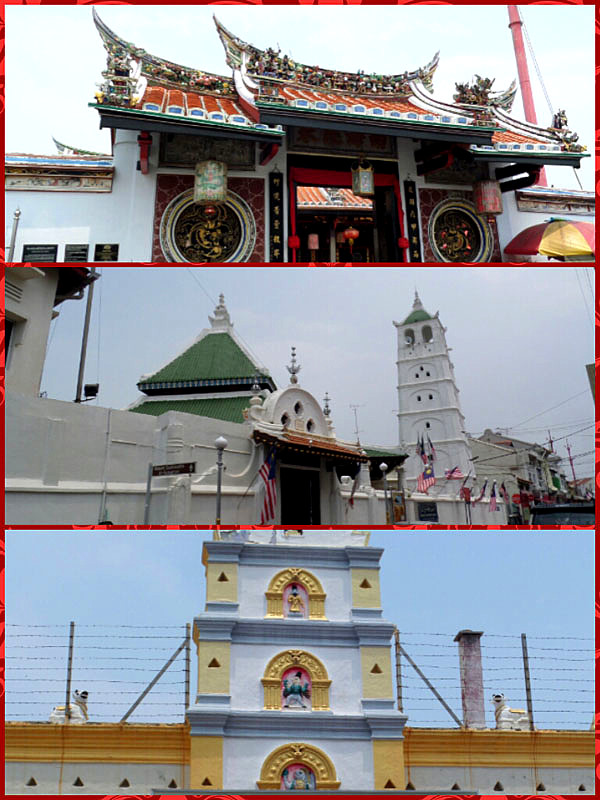 Other Interesting Sights
Depending on your interests, there are so many things to see in the area. Here are some random pics.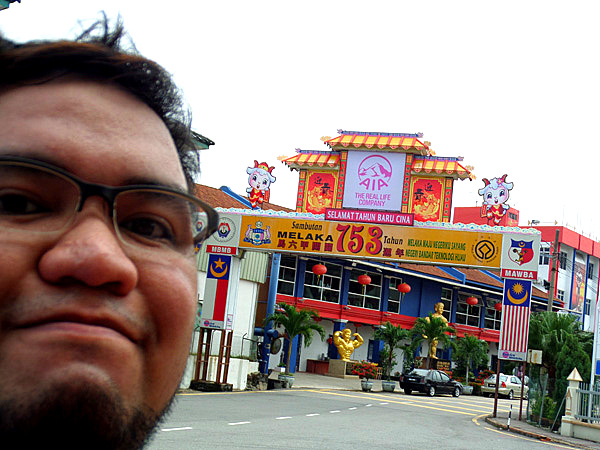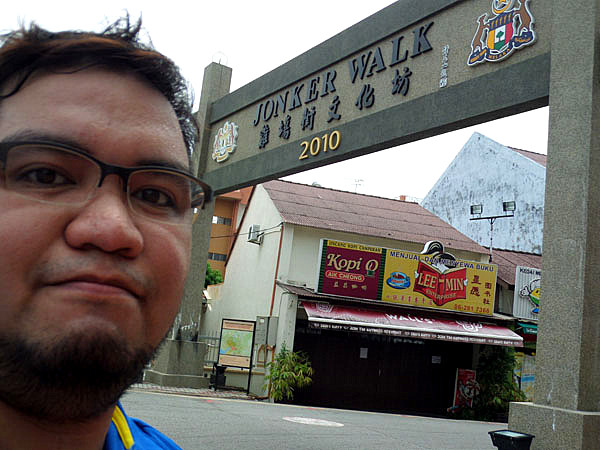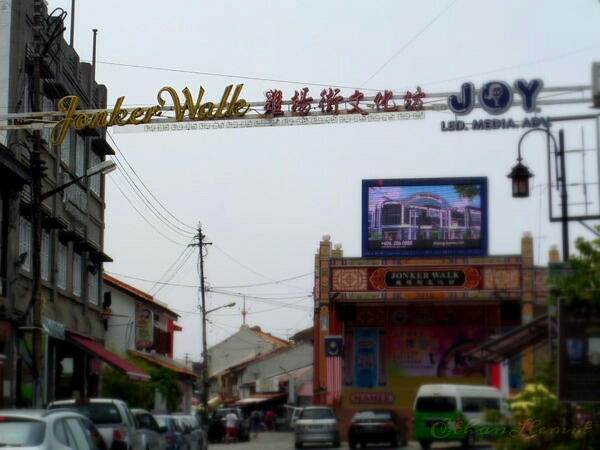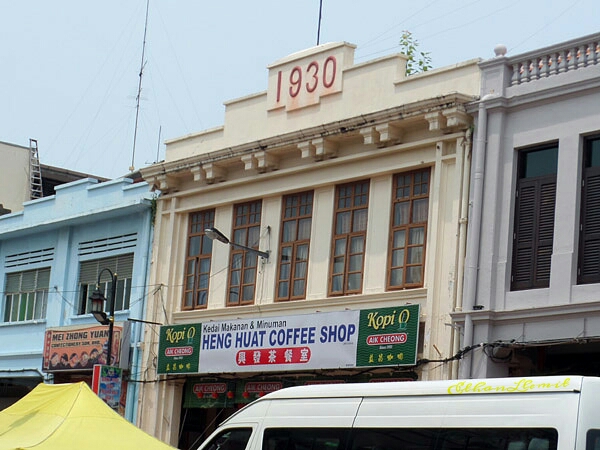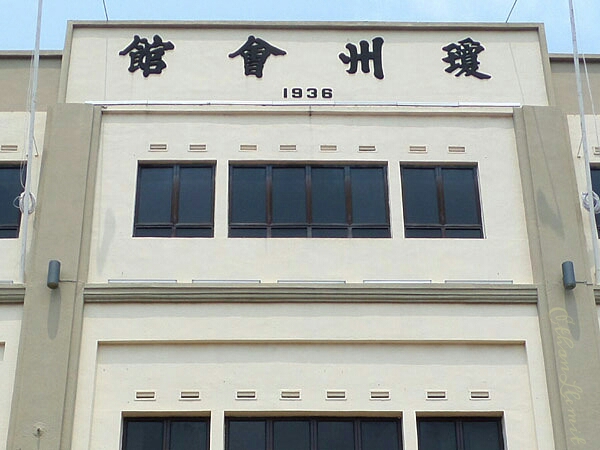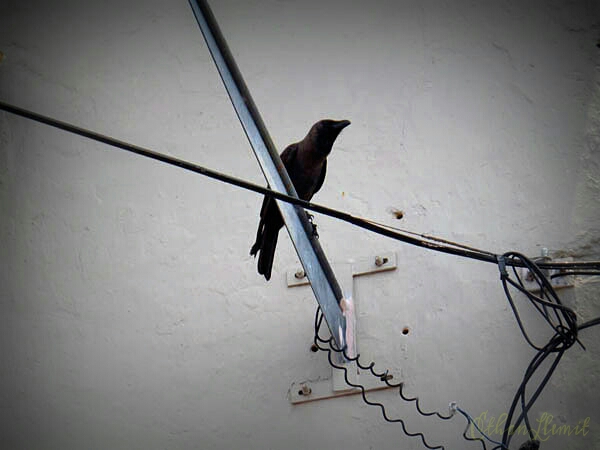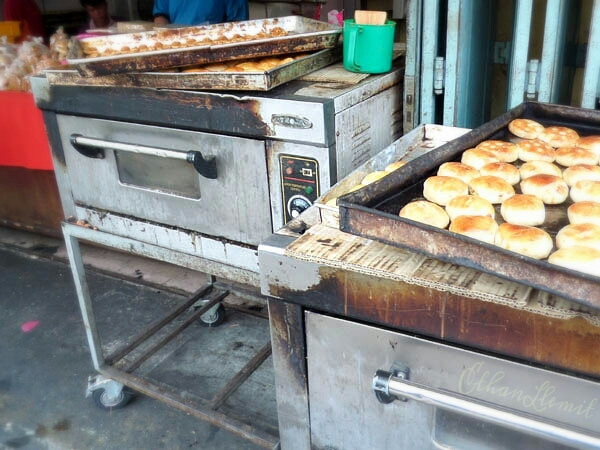 Another Night on Jonker Street
I was determined to have my first dinner in Melaka, so I went back to Jonker Walk on my 2nd night of stay there. Besides, I want to check out what the area is really like at night.
So after I watched the cultural show at Melaka Alive, I headed for Jonker Walk to find my dinner. At least I arrived much earlier than the first night.
The Jonker Walk is basically a weekend night market in Melaka. It's an interesting place to be during the nights of Fridays to Saturdays, especially if it's your first time.
There are the usual vendors selling some clothes, jewellery and souvenirs. There are precious stones on display, a range of cooking spices and some handmade crafts by artistic Malays.
Some stalls won't allow you taking photographs, though. So be wary.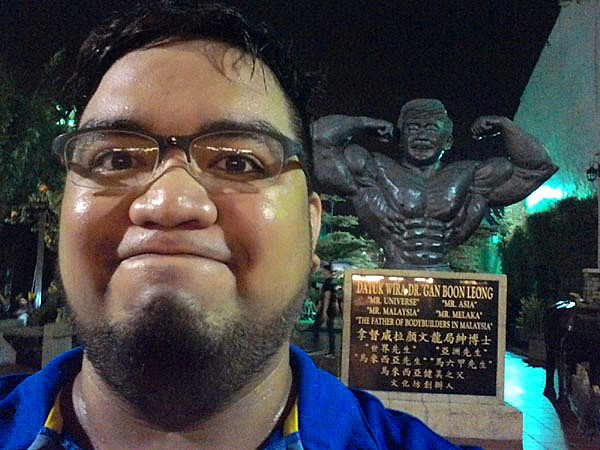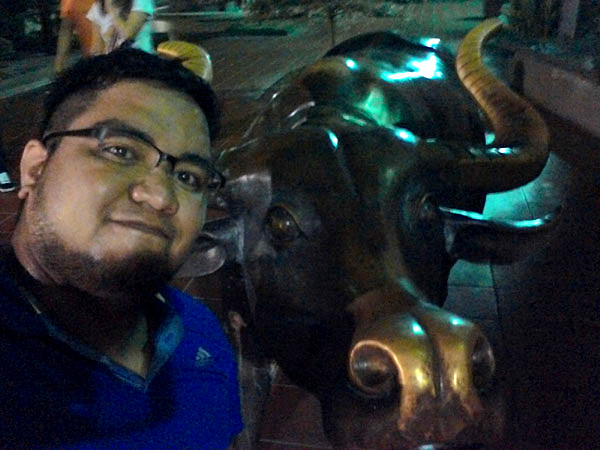 If you're lucky, walk through one of the ends of Jonker Walk (the one far away from the Dutch Square) and you just might be able to watch a public variety show sponsored by a company or something. There's a huge stage there.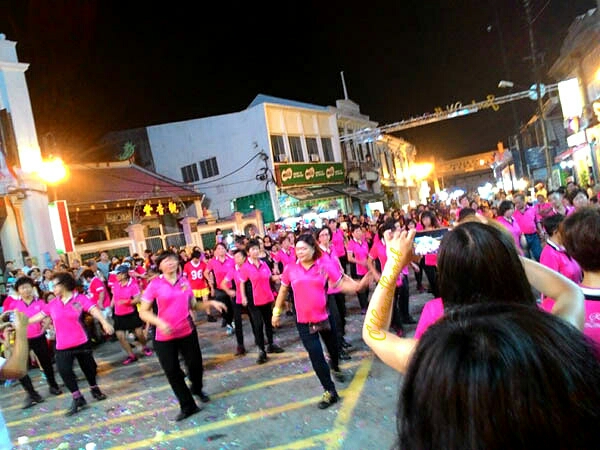 Like any other night market, there are also many things to eat and drink when you're on Jonker Street. So be sure your tummy is prepared for everything, or at least a lot, of what the area has to offer.
There were a wide variety of street foods available. Many of them are Japanese, Taiwanese and Chinese (which is expected because the place is in the middle of Chinatown). But I was specifically looking for Malay street food or dish.
I walked through the street, taking note of the vendors selling food stuff that might interest me. I wanted to go through the entire road before choosing something.
I found what I had been searching for at the other end of Jonker Walk (behind the huge stage). It took me a long while before I had the courage to order my dish though, because I was still wondering how the entire ordering process goes as well as the seating rules in the area.
In fact, I don't exactly know what to order or what they're selling!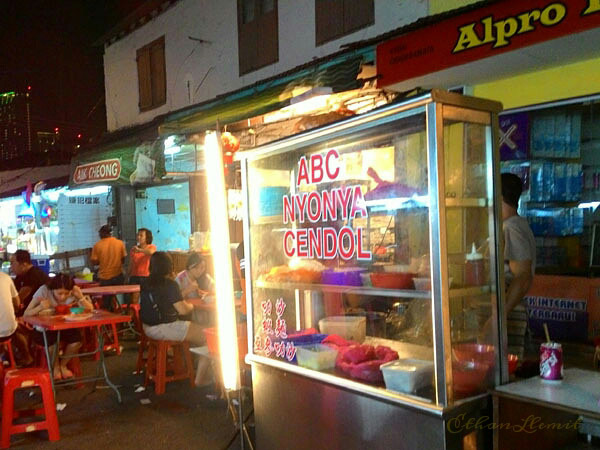 After several minutes of observing, and after swallowing my embarrassment of going through the process of asking "what are you selling?" to the cook despite the language barrier (not to mention the speaking intonation and voice pitch barriers), I finally ordered something.
Mee Kari and Cendol, for a total of only 8 MYR!
I love curry!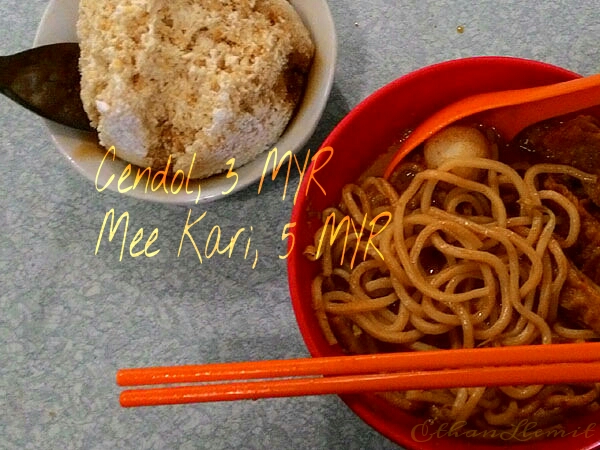 I had to go through the long stretch of Jonker Walk again because the way to my hotel is on the other end of the road. This gave me a chance to see some things that I may have not seen before. Besides, I was getting so thirsty, so it was an opportunity for me to try some of the drinks sold along the road.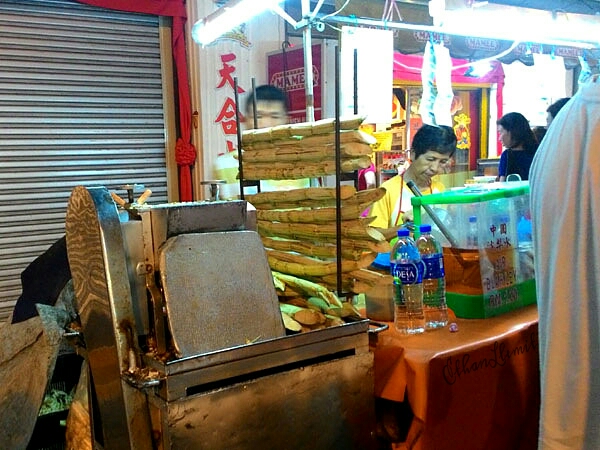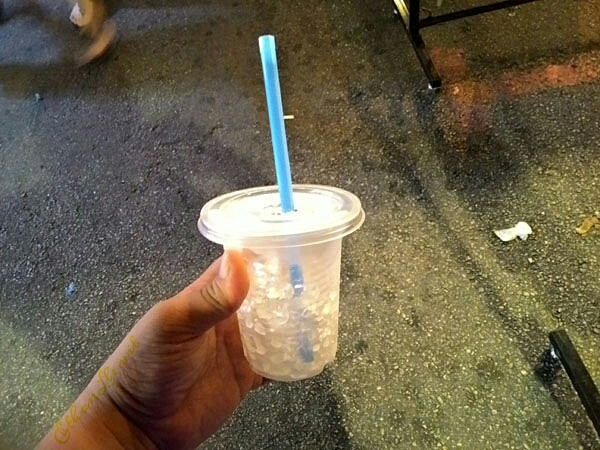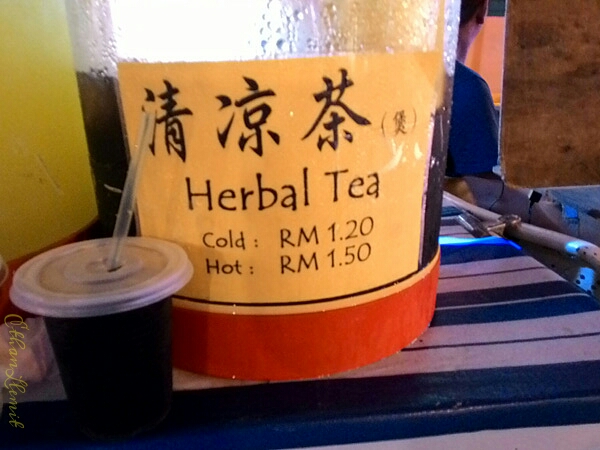 So what do you think? Have you been to Jonker Walk? Share to us your story or the tips you got along the way! We'll be glad to read about them.