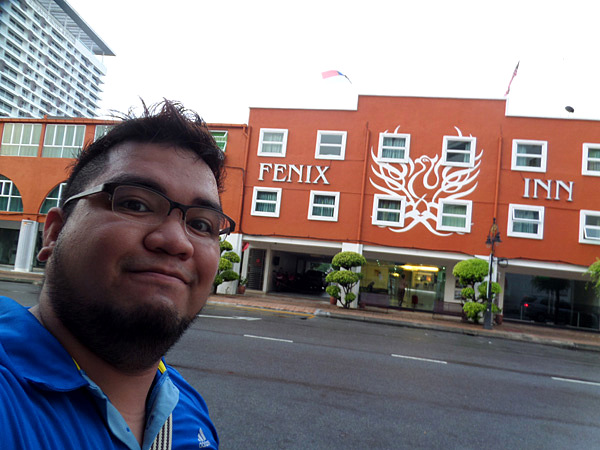 Fenix Inn was my first home in Melaka (Malacca), Malaysia, and it's just right that I share my experience with this hotel. I was staying in Superior Double room and this review will generally reflect of my stay in such room.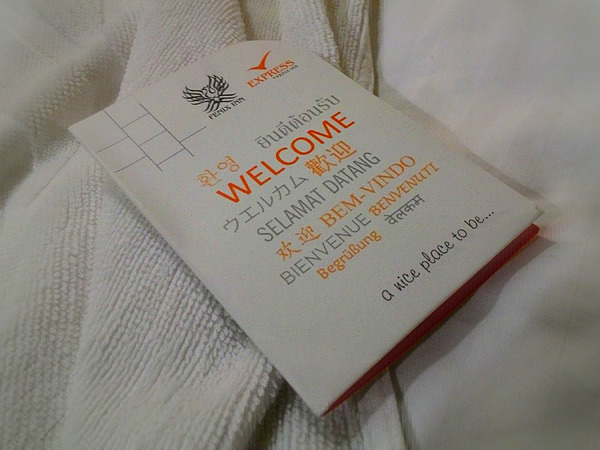 Location
Located on Jalan Merdeka, just in the northwest corner of the Melaka Raya area, Fenix Inn is just conveniently a walking distance away from historic landmarks of Melaka, especially the Dutch Square as well as Jalan Parameswara where various museums line up. (Note: Jalan is the Malay word for "street".
What's more is that you're also a walking distance away from many shopping centres and convenience stores. Restaurants are also plenty in the area.
Initial Impressions
The hotel is a picturesque sight from the outside, with its distinguishing logo etched on the external walls of its main building and a colour that reflects the general scheme of the Dutch Square. It's a perfect photo opportunity for those staying in the hotel.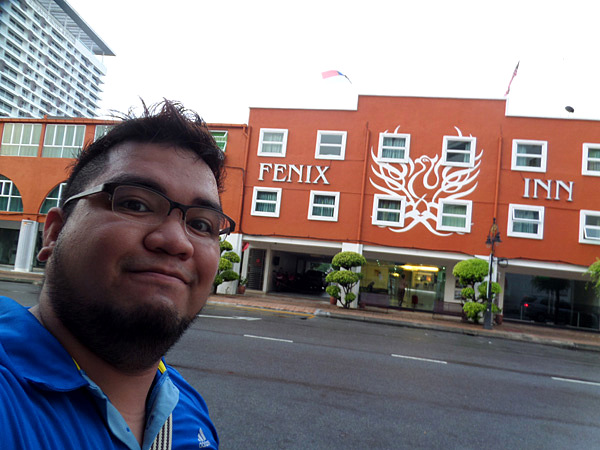 The lobby areas (yes, there are more than one) are equally stunning, exuding a modern, clean appeal that welcomes guests and visitors alike.
Staff are courteous, friendly and helpful. They're ready to entertain your queries and requests.
But if you're shy chatting up with the staff about interesting sites in the city, you can grab a free map and a tourist guide displayed on the counter. Especially when you're solo travelling like me, such free brochures can be a big help in discovering interesting places in Melaka including tourist landmarks and restaurants.
The thing about Fenix Inn is that they have a second building. My room was located in that other building. I just find it unusual to be bringing 2 keycards with me all the time — one for the building entrance and one for my room.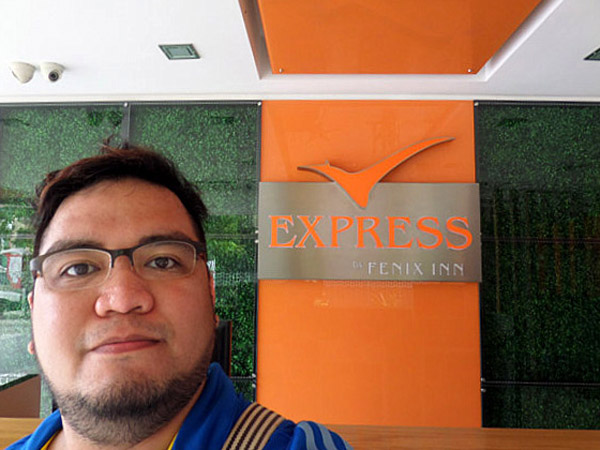 I think I liked such set-up though. It prevents me from disturbing anyone, especially the front desk staff, whenever I come home late at night. It's like staying in a rental apartment. Interesting, huh?
Superior Double room
As previously mentioned, this blog post will generally reflect my stay in the Superior Double room.
When I entered, I was surprised — positively surprised. I think the entire area is too big for me — which is a good thing though. It's very spacious — at least the room that I was in.
I understood that I had a queen-sized bed, but it's higher than what I'm used to. Perhaps I'm just too short… or that was just the standard for the kind of guests they have.
The room is really spacious. Did I say that already? You can even dance around. It's a delight for me.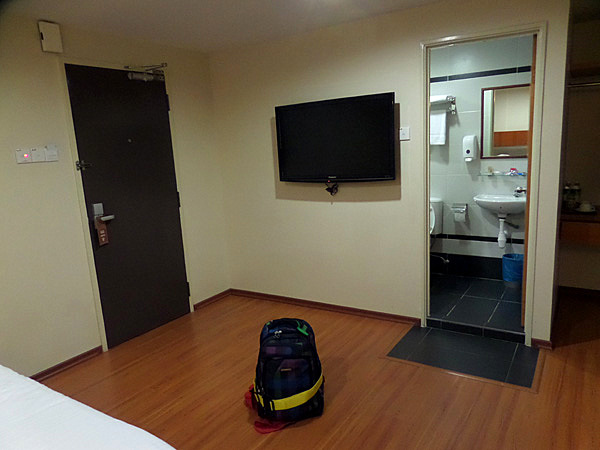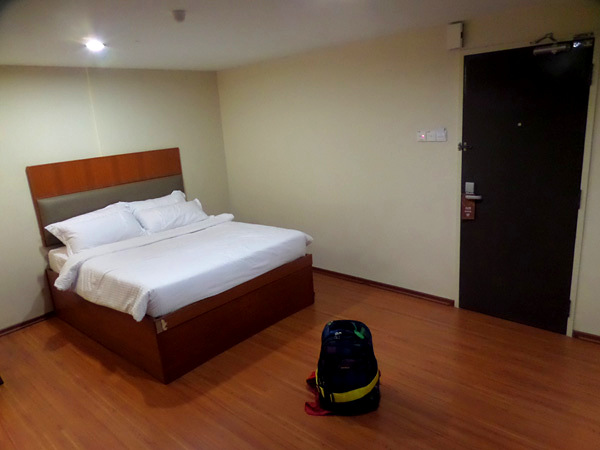 The room is also equipped with flat-screen TV with cable connection, allowing me to watch local shows — a privilege that lets me familiarise the Malay language even more.
The room comes with practical amenities, including a simple vanity dresser with stool as well as some clothes hangers (undetachable from the rod though).
Bathroom also comes with standard amenities. Hot shower is available.
Free WiFi is available in all rooms, which is one of the best parts for this stay.
Reasonable Price
The full rate for rooms starts at 250MYR, but can drop to around 50% depending on the day you'll be checking in. The earlier you book, the greater chances you'll grab their lowest rates.
You can book directly through the hotel's website. As for me, I booked through Agoda since I got a discount promo from one of my banks.
IMPORTANT: When you're staying in Fenix Inn or in any other hotel in Melaka, make sure to prepare for the Heritage Tax of 2 MYR per room per night. If you're booking through a third-party hotel booking site, they would probably remind you. Agoda made me aware of this.
At Fenix Inn (and I'm not sure about the other hotels in the area), you will also have to give a security deposit 50 MYR upon check in (at least in my case). Don't worry, it's refundable upon check out. So you might also want to budget for it also.
The best thing about Fenix Inn is that when you check out, you will get a discount code that you can use on your next booking in the hotel. That's how they love you. Ha!
Other Services
When you're feeling lazy, Fenix Inn can arrange you a transport to and from the hotel, but I think they're too pricey for a solo traveller like me.
Specifically, you can book a transfer to and from the Melaka Sentral (bus terminal).
You can also book airport transfers to the airports in Kuala Lumpur (KLIA and KLIA2).
Other standard hotel services include laundry.
Should I recommend Fenix Inn?
Well of course! I may have not tried other hotels in the area, but at least I don't have any negative experiences during my stay there. My stay in Fenix Inn was superb!
Hotel Details
Fenix Inn
156, Jalan Merdeka
75000 Melaka
Malaysia
(+60)(6) 281-5511
Website: http://www.fenixinn.com/