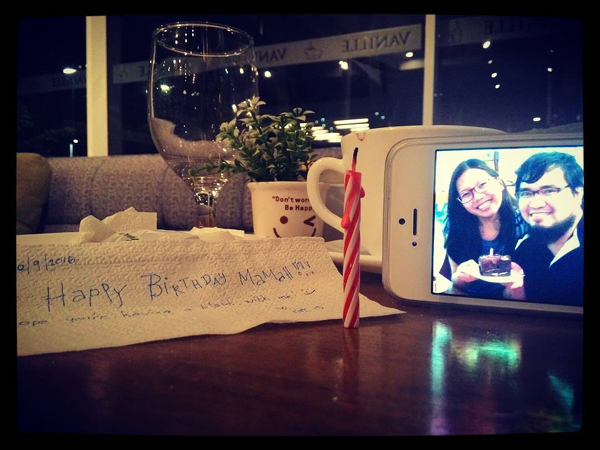 Ooops, another late birthday post! But unlike the last years, I won't have a mushy Dear Younger Self From Older Self this time. Hahaha
The birthday was a blast, despite just celebrating it with some close friends and family. No big parties. I hate parties.
Pre-birthday dinner 2016 was with traveller Lengleng, my twin sister from another mother. Haha. It was full of eating and walking and drinking.
Birthday lunch was with my family. Birthday dinner was with Kat.




The Birthday Lunch with Family
Woke up so late on my birthday, around 12 noon. And my parents were hungry already. They prepared food. Bought some pancit palabok (my favourite!) from a fastfood chain, lechon manok, lechon baboy and some other stuff I can't recall.
Big brother and his family bought a humongous container of very chocolate-y ice cream. It was a 3L industrial pack.
Oh my tonsils, so yummy!!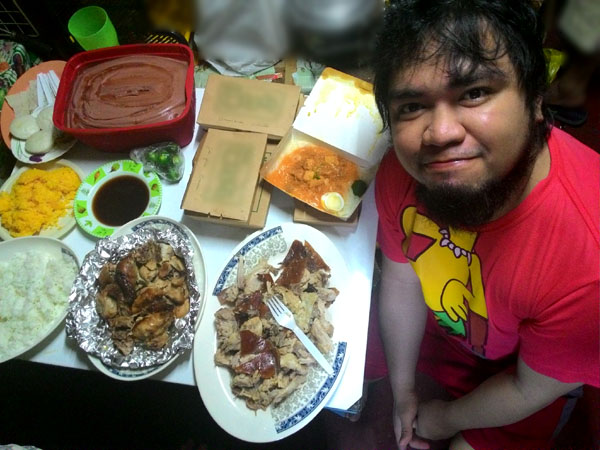 Couldn't help the sleepiness after lunch. Such a pig. Haha.
When I woke up, I prepared myself and went to church for some thanksgiving. I'm so happy that Fr. D. delos Santos (I'm not sure of the entire name) was officiating the mass. He's gives comedic yet meaty homilies. He mentioned he used to moonlight as an AM radio newscaster.
Then I travelled from Cebu City to Mandaue City to meet Kat at J Mall Center.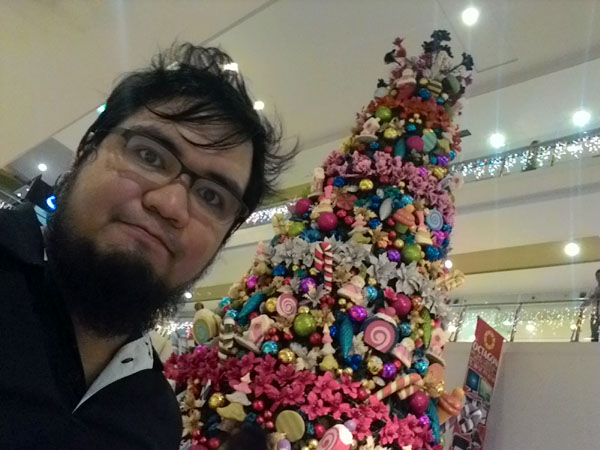 Brio Wine and Dine
We head over to Brio Wine and Dine (review of Brio restaurant), because I was craving for their Chicken Liver Toast. And besides, I wanted to try Kat's recommended Braised Beef. Unfortunately for me, the restaurant ran out of stock. 🙁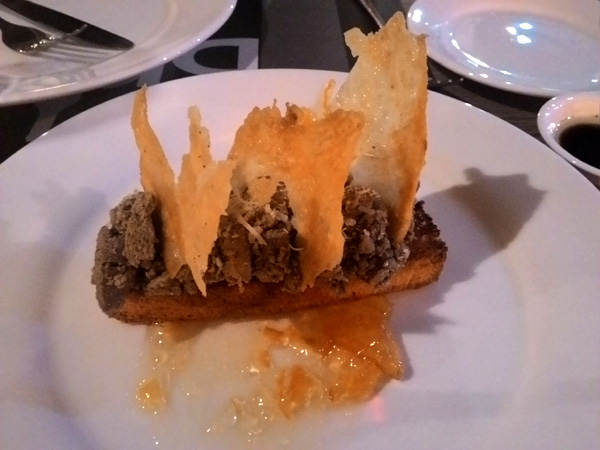 We did try other dishes!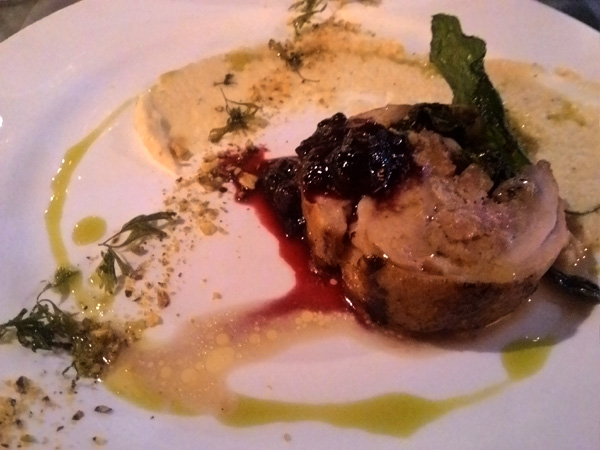 Pistache Poulet Farci is a chicken dish wherein the meat is stuffed with sausage and pistachio. It comes with mixed berries compote, cauliflower puree, micro salad and spinach.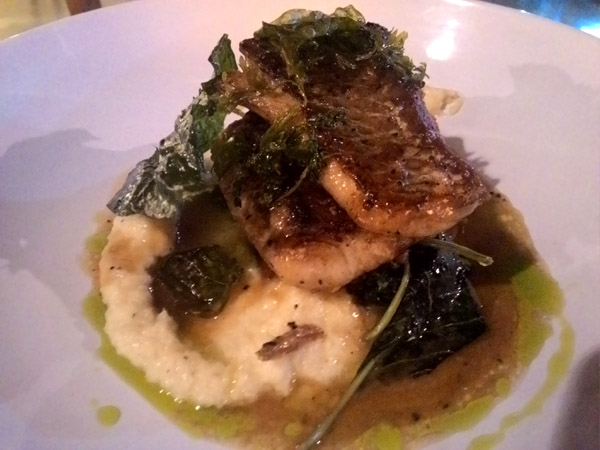 Pan-Seared Snapper is a fish dish with oyster garlic sauce, cauliflower puree, sautéed mushrooms and spinach, and micro greens. It's an aromatic dish.
We also had a glass of red wine, Santa Luz Aurora Merlot from Chile. Waaah.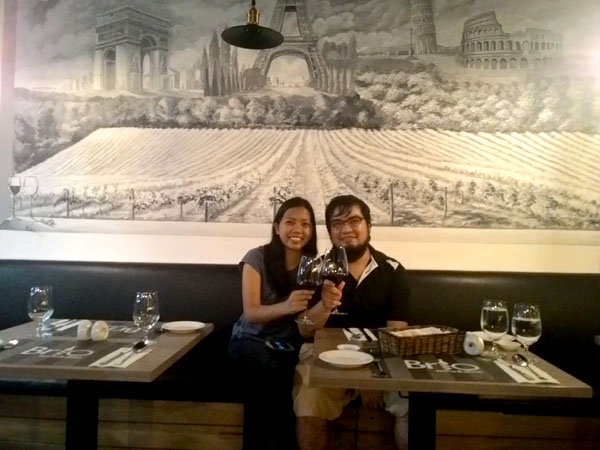 Vanille Bistro
After a quick trip to SM City, I told Kat that I want to eat a slice of cake. We ran through a lot of options until she suggested we could try Vanille Bistro.
"Ooooh, I haven't been to Vanille", I said. So off we went.
Vanille is located in Banilad, specifically Streetscape, along the road that goes to the Ma. Luisa residential properties.
I had a slice of Chocolate Ganache with cappuccino while Kat had a Tiramisu slice, also with cappuccino.
Kat felt like celebrating my birthday, so she asked the staff to include a candle on my cake, to my protest.
But I didn't expect they actually have a candle! Darn. Hahaha
Thanks Kat. *rolls eyes* hahaha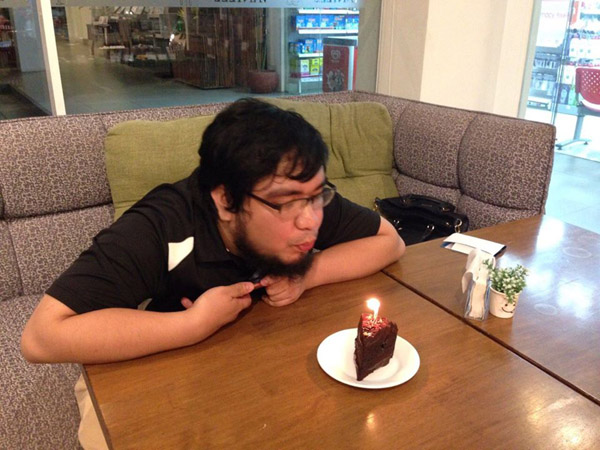 The verdict for the cakes? They're delightful! Despite being chocolate based, our cakes were not too sweet which we totally love because they complement our coffee.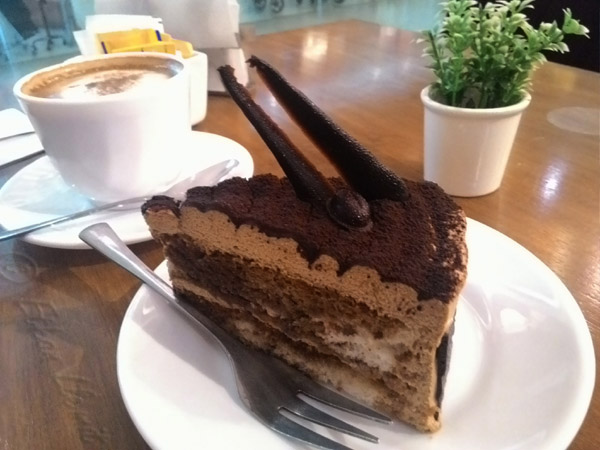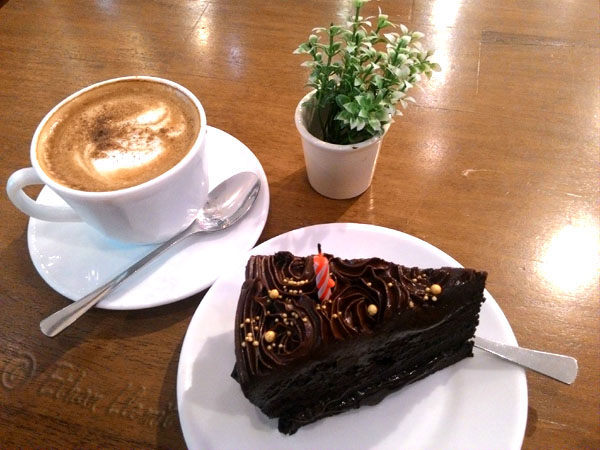 My sweet cake craving was satiated!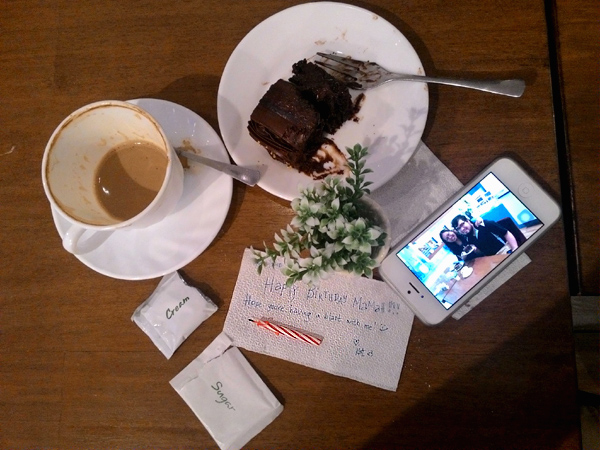 We ended our birthday food trip at 11:30Pm